Crane Beach Furnished Apartments in Barbados
Welcome to your relaxing tropical oasis away from the hustle and bustle of the world.
Mermaid Apartments is located on a quiet road in a residential neighbourhood away from traffic noise yet close to restaurants and a supermarket. Hummingbirds and Bananaquits flit through the garden feeding on nectar. Birds chirp during the day and the Whistling Frogs serenade you at night. A secluded beach, two minutes walk away, is perfect for moonlight swimming.
Looking to unwind and relax? Mermaid Apartments is the place for you.
Crane Beach Furnished Apartments in Barbados
Considered one of the most beautiful beaches on Barbados,  Crane Beach is a place to see!
Mermaid Apartments features:
5 minute walk from "one of the Ten Best Beaches in the world" – Crane Beach
Enjoy the view of the beautiful gardens from your private patio
Free high speed internet connection
Free cleaning service twice per week
On-site laundry facility
The building is surrounded by an immaculately maintained lawn and a large, beautiful tropical garden with coconut trees, a small herb garden and lily pond. The enveloping Atlantic breezes keep Mermaid Apartments cool year round.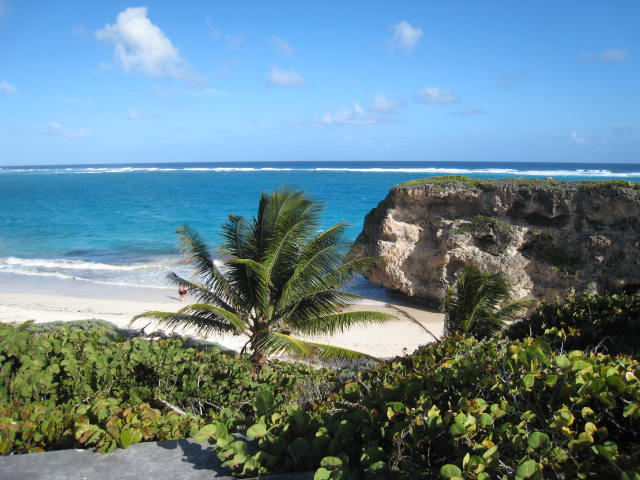 Mermaid Apartments is situated 10 minutes from the Barbados International Airport and is close to a supermarket, gas station, fruit and vegetable store, delicatessen and restaurants. The capital, Bridgetown, is a 30 minute drive. It is a half hour drive to the East Coast and South Coast surfing is about 20 minutes away. Barbados is surrounded by beautiful beaches on the east, south and west coasts. Mermaid offers a quiet and relaxing setting on the south east coast with easy access to the hub of the south coast.
For more information on Barbados, please visit www.barbados.org
Mermaid Apartments Availability and Reservations:
Check Availability of our Apartment for Rent (up to 3 bedrooms)
Reserve your Barbados Furnished Apartment Now!